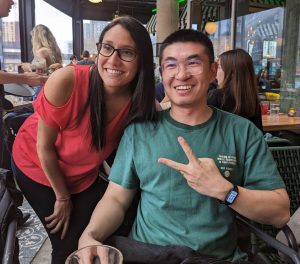 April 13, 2023
We are absolutely thrilled to share that Dr's Cheng Chen and Cindy Hurtado both successfully defended their PhDs last Thursday! Cindy and Cheng were some of the original WildCo Lab members, and are the first PhD students to come out of WildCo! Cheng's thesis research focused on using a global camera trap dataset to look […]
March 24, 2023
We study a broad range of wildlife species and are happy to share two recent publications co-authored by WildCo researcher Jacqui Sunderland-Groves on Critically Endangered great apes. As great ape populations continue to decline across their range understanding their basic biology, current distribution and abundance is crucial for planning effective conservation actions. Check out these […]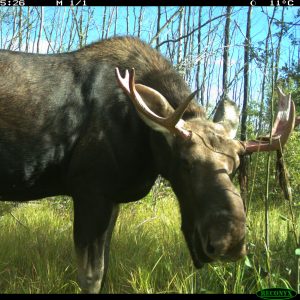 September 26, 2022
We are so excited to share this paper investigating how human disturbance is affecting predator-prey relationships in Alberta's boreal forest. We were able to use previously collected camera trap data to assess behavioural responses of prey species, moose (Alces alces), white-tailed deer (Odocoileus virginianus), and caribou (Rangifer tarandus) in areas with differing levels of industrial […]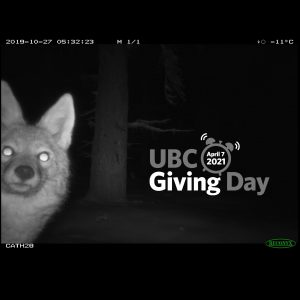 March 29, 2021
We are excited to share that the WildCo Lab is a part of UBC's Giving Day on April 7! As Giving Day approaches, we'll be on social media highlighting different projects in the lab and sharing how your donations could help support our work. Follow along on Twitter, Instagram, and Facebook to get the latest […]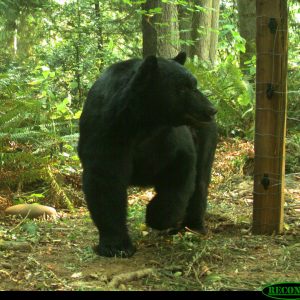 November 9, 2020
Joanna Klees van Bommel (WildCo masters student 2017-2019) has published the first chapter from her thesis: "Predicting human-carnivore conflict at the urban-wildland interface" in Global Ecology and Conservation. Congratulations Joanna! Check out the full article here and a great tweet thread summarising her main findings here!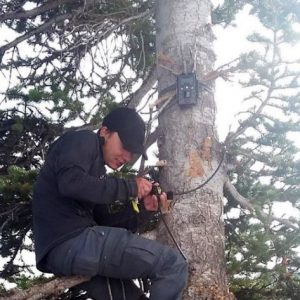 July 20, 2020
Introduction: my path to graduate studies By: Chris Colton (MSc Student) Two years ago, in the summer of 2018, I was preparing for the final semester of my undergraduate degree at UBC. I was lucky enough to have a great mentor and friend at the time named Zoltan Mityok who was an MSc student in […]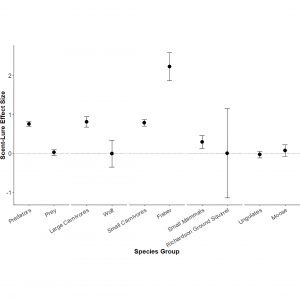 May 28, 2020
Check out WildCo's new addition – "Effects of scent lure on camera trap detections vary across mammalian predator and prey species" published in PlosOne this week. It shows that using of scent lure can attract predators to your cameras, but its effects are highly species-specific. The lead author, Dacyn Holinda, was an undergraduate in the […]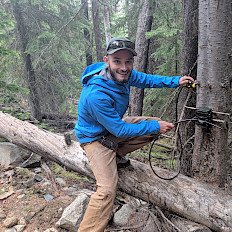 Our very own Mitch Fennell has written a blog post on multispecies monitoring in the beautiful Cathedral Provincial Park, looking to further address this question: How does non-consumptive recreation impact medium and large bodied mammal species in Cathedral Provincial Park? Take a look here.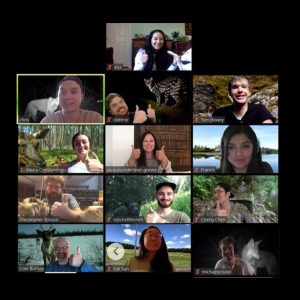 April 15, 2020
The WildCo team is currently working from home, but we still meet remotely to collaborate and learn more about each other's projects and ideas! Hopefully, while we are lockdown, the wild animals are running riot on our trail cameras… only time will tell!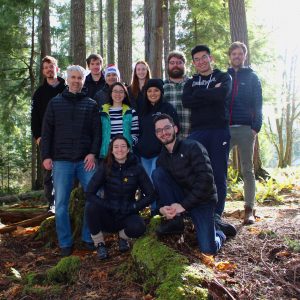 March 3, 2020
February saw the inaugural WildCo retreat! The team headed over to the beautiful Lake Cowichan for two days of science, fun, and eating…. in that order. The first night involved a discussion of big issues in conservation biology and how our work informs them. On Saturday, we took a deep dive into understanding how to […]