Welcome to the Wildlife Coexistence Lab at UBC!
Blog
News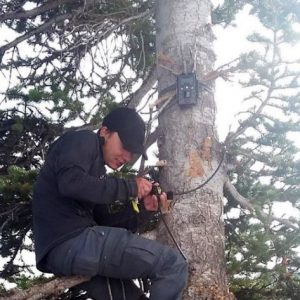 Introduction: my path to graduate studies Two years ago, in the summer of 2018, I was preparing for the final semester of my undergraduate degree at UBC. I was lucky enough to have a great mentor and friend at the time named Zoltan Mityok who was an MSc student in the Integrated Remote Sensing Studio […]
Launch
News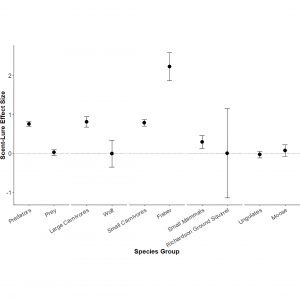 Check out WildCo's new addition – "Effects of scent lure on camera trap detections vary across mammalian predator and prey species" published in PlosOne this week. It shows that using of scent lure can attract predators to your cameras, but its effects are highly species-specific. The lead author, Dacyn Holinda, was an undergraduate in the […]
Launch
News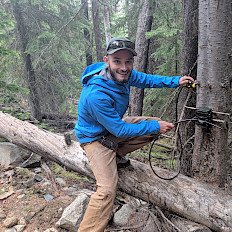 Our very own Mitch Fennell has written a blog post on multispecies monitoring in the beautiful Cathedral Provincial Park, looking to further address this question: How does non-consumptive recreation impact medium and large bodied mammal species in Cathedral Provincial Park? Take a look here.
Launch
Tweets by the WildCo Lab